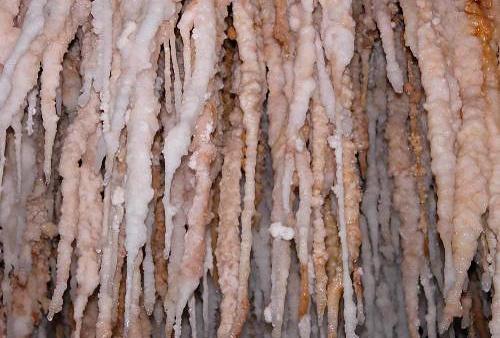 The place we will visit today includes such qualities, as beauty, uniqueness, mystery and the most important one of them, benefit! That is not only the benefit of lightning up the mood, but  also healing certain illnesses in a person…
Welcome to the salt mine of Kyrgyzstan, which is located in Naryn province! This salt mine has been serving not only for getting this necessary substance, but also was turned into the special sanatorium in around 1980.
The sanatorium aims to cure the patients with allergic illnesses, the problems of breathing system, which include asthma, bronchitis and so on. There are spaces for more than a hundred patients inside, so they can come and spend some necessary time for such healing courses.